Resealable Bags Write On Panels
Triple banded write-on panel, no need for labels
High quality clear LDPE resealable bags with write-on panel for labelling contents for quick and easy identification.
Widely used in warehousing, industry and retail shops and ideal for storing small parts.
Practical, time saving and easy to use grip-seal closure that opens and closes quickly with just two fingers. The ideal product to protect your items from dirt and moisture.
Sold and priced per carton.
| | | | | | | |
| --- | --- | --- | --- | --- | --- | --- |
| | | | | | | |
| PPR20203 | 50mm | 75mm | 2 x 3 | 50um | 1000 | Clear |
| PPR20305 | 75mm | 125mm | 3 x 5 | 50um | 1000 | Clear |
| PPR20306 | 90mm | 150mm | 3.5 x 6 | 50um | 1000 | Clear |
| PPR20407 | 100mm | 180mm | 4 x 7 | 50um | 1000 | Clear |
| PPR20609 | 150mm | 230mm | 6 x 9 | 50um | 1000 | Clear |
| PPR20810 | 200mm | 250mm | 8 x 10 | 50um | 1000 | Clear |
| PPR20912 | 230mm | 305mm | 9 x 12 | 50um | 1000 | Clear |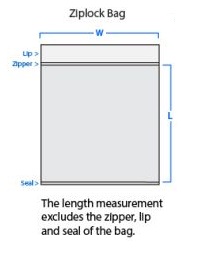 (PB_1715)
---
More From This Category